We at Velectron Labs hope to have a lasting impact on the health tech industry and the lives of those affected by addiction. They aim to be a leading player in the development of wearable medical technology and to make their products easily accessible to the wider public. With a strong focus on collaboration and innovation, Velectron Labs is poised to make a significant impact in their field.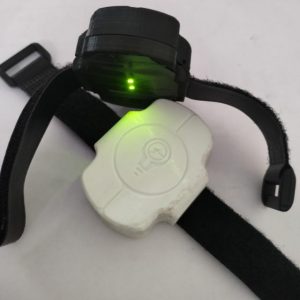 we prioritize simplicity with a hint of sophistication. Our focus lies primarily in Biotech, but we are also exploring innovative solutions in other areas. Our main focus in medical technology is anti-addiction and wearable medical instruments, exemplified by our product, Addictofree. In addition to our work, we hold workshops and educational sessions to share our knowledge with the community. We are supported by companies such as KTech by IKP and organizations such as Startup Karnataka, KBITS, and Ginserv, villgro . Our goal is to bring positive change to both medical instrumentation and wearable technology.
Founded in November 2018, Velectron Labs is a new startup with a mission to make health technology accessible to socioeconomically disadvantaged groups. We see our startup as more than just a business venture, but as a means to bring about a brighter future. Our team consists of hardworking and fun-loving inventors dedicated to serving and growing. Our focus is on addressing the challenges faced by those whose lives have been impacted by addiction, especially in the socioeconomically challenged sector.
That is why
"At Velectron Labs, we dream with open eyes to bring you a brighter tomorrow."
–Abhijit Nair(CEO)